If you can see clearly, nothing is wrong. Right?
Did you know many of the most serious eye diseases develop gradually, often without noticeable signs in their early stages?
Don't wait until it's too late
Every 65 minutes, an Australian loses part or all of their vision.
Additionally, a staggering 42% of people wait until their eyes deteriorate before having their vision and eye health examined!
While many of us recognise the need for preventative dental and general health check-ups, we're generally less aware of the importance of regular preventative eye examinations. It's human nature to leave seeing an Optometrist until you notice your vision deteriorating, but many of the most serious eye diseases develop gradually- so gradually, it's almost impossible to notice the symptoms until it's too late.
In a recent Australian study, over 50% of participants found to have an eye condition did not know they had! The best safeguard against preventable vision loss is having a 360 Eye Test regularly.
Whether you notice a change in your vision or not – the fact is you need an expert Optometrist to see the real picture.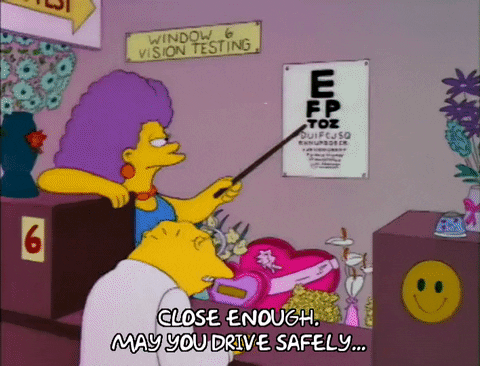 Time for an eye examination?
We're passionate about helping you and your family enjoy a lifetime of clear, healthy vision. So we urge you to ensure your whole family have an eye examination with us at least every 2 years- and every 12 months once over 65.
What can you expect from our 360 eye exam? At Optometrist Parramatta, we care about your vision and are always thorough. We take the time to understand you and tailor all solutions to your unique vision, eye health and lifestyle needs.
During a 360 Eye Test, we not only check your vision, but also the internal and external health of your eyes to check for signs of eye disease, UV damage and other general health conditions. We won't compromise on your eyecare and we believe neither should you.
A regular eye test could save your sight.
#eyetest #360eyetest #eyehealth #bookaneyeexam #eyeexam #comprehensiveeyeexam #eyeexamonline #eyetestonline #eyetests #eyediseasesymptoms #eyediseases #eyesymptoms